I'm in the midst of trying to pick out a new fragrance, so I thought I'd share my two favourites with you guys, as well as the three I am hopelessly trying to choose between!
I will forewarn you that I have a strong aversion to particularly sweet scents and tend to be drawn towards the more musky, heavy fragrances....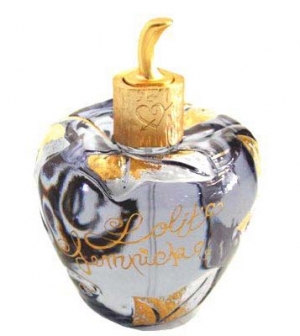 1. Lolita Lempicka 'The First Fragrance':
This is one of my favourite scents. As for the notes - from the website: "A fragrant note of Liquorice combined with Aniseed, Ivy, Violet and Tonka Bean with the sweet rich notes of Amarena Cherry, Vanilla and Praline. This blend gives way to sensual floral notes with Iris and Musk undertones"
2. Betsey Johnson by Betsey Johnson:
I love this perfume. However, I can't stand the smell of her new scent "too-too" so I hope that some stores keep stocking this one (unfortunately Sephora only carries the new scent). The notes are Pear, Tangerine, Grapefruit, Blackcurrant (top) Freesia, Lily Of The Valley, Red Apple (middle) Cedarwood, Sandalwood, Praline, Amber, Musks (base).
Now onto the 3 I am hopelessly trying to choose between..... I recieved small samples of all three from Sephora, and thought that I would be able to pick one easily by seeing how the scents react with my skin/how I handle them throughout the day....but the problem is I love all three! Though I certainly cannot afford to just get the whole lot....
3. Tocca Florence:
Top Notes: Italian Bergamot, Grapefruit Leaves, Green Pear, Apple, Middle Notes: Ivory Gardenia, Crushed Violet Petals, Jasmine, Tuberose, Blue Iris, Bottom Notes: Blonde Wood, White Musk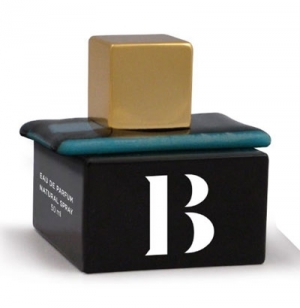 4. 'B' by Marie St. Pierre:
I'd never heard of this one before, but the extremely sweet and helpful saleswoman at Sephora highly reccomended it. Top notes: bergamot and rose; middle notes: Beeswax, violet and caramel; base notes: sandalwood, cardamom, cinnamon, vanilla and maple.
5. 'Black Orchid' by Tom Ford:
This was love at first smell. It's a strange scent, not much like any other, and very very heavy. Apparently it smells good on both sexes. Top notes: French jasmine, black truffle, ylang-ylang, black currant and effervescent citrus. Middle Notes: Tom Ford's black orchid (i.e secret concoction) and base notes: woodsy notes of patchouli and sandalwood, dark chocolate, incense, amber, vetiver, vanilla and balsam.
Have you tried any of these fragrances?
What are some of your favourites?
Do you have any other recommendations for me to try in my quest for a new scent?